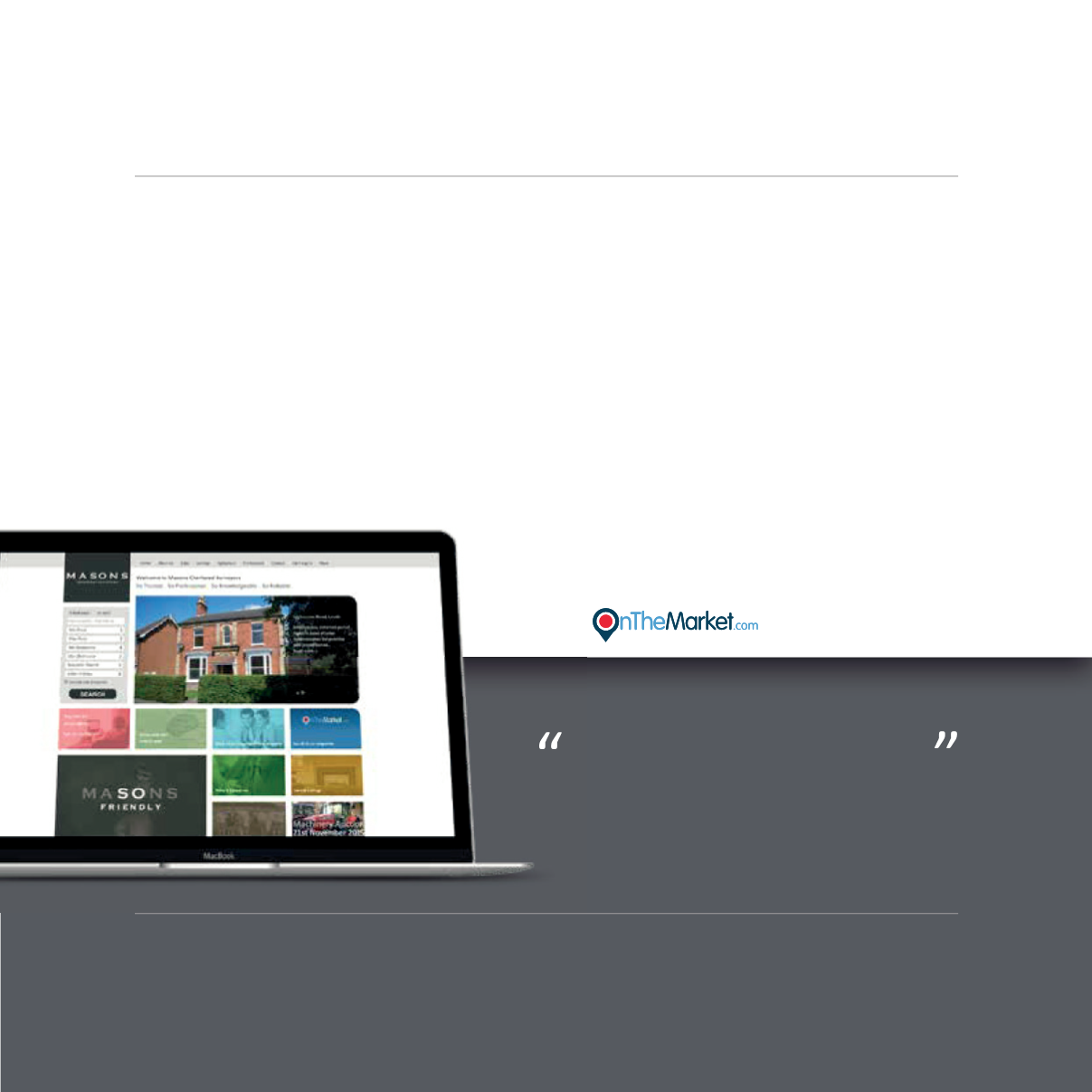 •
Over 50 years combined property appraisal and sales
experience
•
Superior photography and bespoke marketing
•
Quality illustrated printed brochures with floorplans
and maps
•
No fixed agency timescales
•
Internet advertising on the UK's largest property
websites
•
Accompanied viewing service on request
•
Viewing follow-up and accurate feedback
•
Close liaison with solicitors to exchange of contracts
and completion
•
Impressive and detailed property website
www.masons-surveyors.co.uk
•
Real time access online via our client login facility
enabling our clients to access their key information
on the progression of the marketing of their property
through their mobile devices, tablets, desktops and
laptops at any time of the day and from anywhere.
•
Highest standards of professional service in accordance
with the regulatory requirements of the Royal
Institution of Chartered Surveyors (RICS)
Looking to sell?
We are committed to achieving the best
possible price in the shortest possible
time. The emphasis remains on first class
service and obtaining the best price
We pride ourselves on giving the very best service by qualified members of the Royal Institution of Chartered Surveyors
(RICS) ensured by compliance with the mandatory 'Residential Estate Agency Practice Statement' assuring our clients of
the highest standards of professional services.
Our first class marketing service